Jolesfield School is a Church of England Primary School and that identity shapes its ethos.
The Parish of West Grinstead has cared about the education and welfare of its children for well over a century. St. George's West Grinstead and St. Michael's Partridge Green are the two churches of the parish - St. Michael's being within easy walking distance for even the youngest members of the school.
A new Priest in Charge, Reverend Alison Letschka, was appointed to the parish early in 2018 and she has taken on the role of foundation Governor. As well as visiting the school every week to lead collective worship Alison visits the classrooms to support teaching and learning and welcomes Year groups to church to help them understand faith and worship. The whole school comes to St. Michael's for celebrations such as Harvest, Remembrance time, Christmas, Easter, Pentecost and the ending of the school year. The beginning of the school year is marked on Education Sunday when the congregations of both churches pray for the school – pupils, staff and governors.
School and church come together in Partridge Green so that every child can flourish in mind, body and spirit.
Parish Council
Our chair of Governors, David Green, is a Parish Councillor, an ex-chair of the Parish Council and provides a strong link with that body.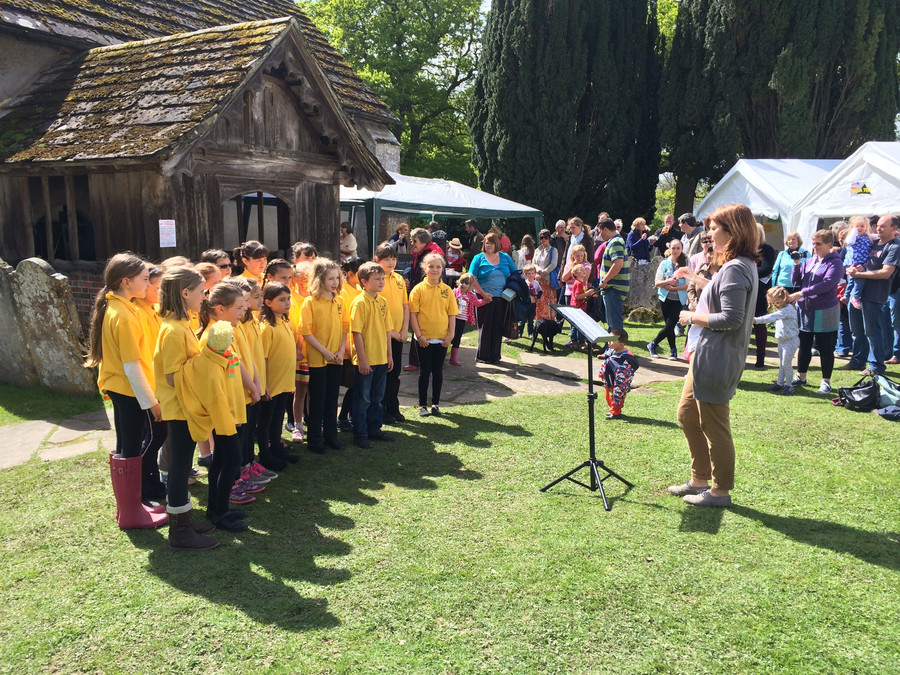 Jolesfield Choir performing at St. George's Parish Weekend 2014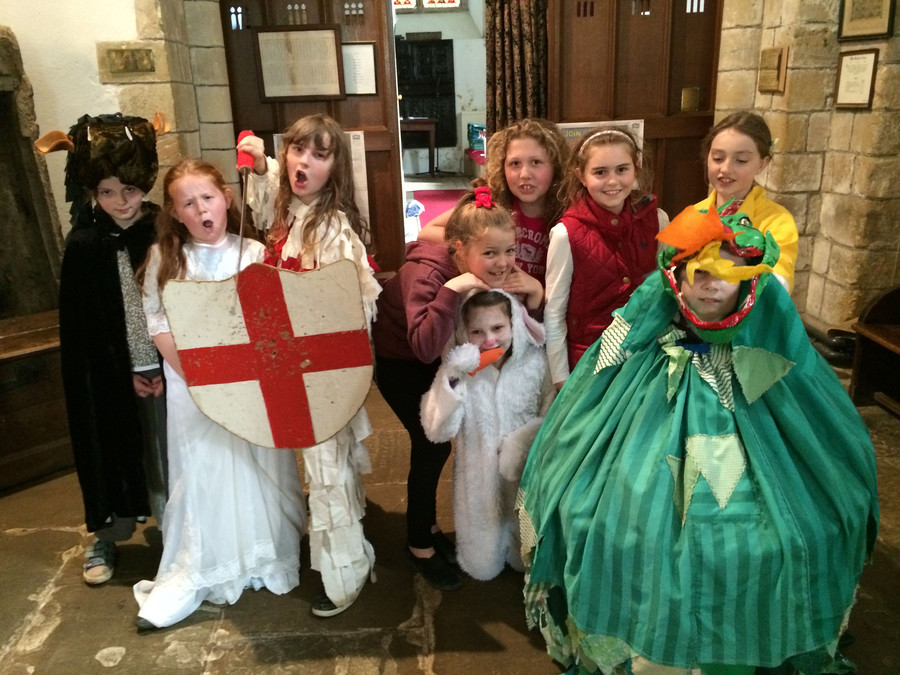 Year 5 perform dramatic poetry at St. George's Parish Weekend 2014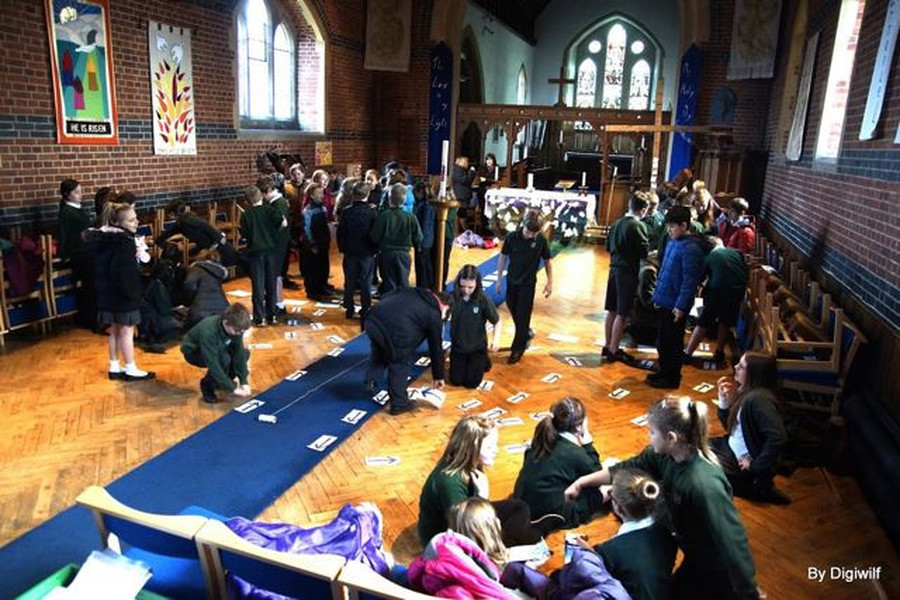 Year 5 and 6 children build a labyrinth at St. Michael's church